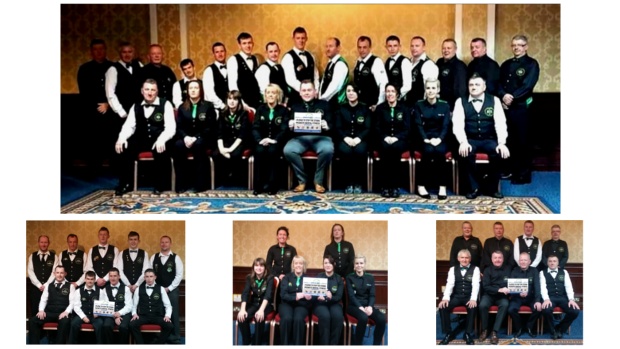 Irish Pool Association Take the Pledge
The Irish Pool Association (IPA) have shown their support for the State of Mind Ireland campaign at the recent 2015 World Eightball Pool Championships. This competition was held at the Imperial Hotel, Blackpool, where over 19 nations competed for the prestigious honour of being crowned world champions.
The Irish teams had multiple success in Kim O'Brien reaching the semi-final of the ladies individuals, both Adam Maher and Jordan Synnott reaching the semi-final of the junior individuals, the Irish junior team narrowly losing a close team final to Australia and Karl O'Donoghue losing in the semi-final of the mens World Amateur Masters.
The IPA organise 8-ball pool competitions throughout Ireland for players of all ages and ability levels. There are 6 ranking tournaments held each year in addition to an Irish Championships and inter-county team championships. Coaching sessions are also offered at the tournaments. For more information, visit www.irishpoolassociation.ie.